Some
REALLY
important stuff that you need to know/see
IMMEDIATELY
...you can thank me later.
For the record- I DO NOT watch any
Real Housewives
series...not even the local nipped and tucked OC
ladies
cougars
trash. I mean lez-be honest...if I were to watch any of them, I'd watch Jersey...or Disney.....
Cinderella/Kristen Wiig is the standout here. L-Lohan...I love
Rapunzel
, but you - not so much.
On the topic of semi-reality TV, Jersey and other hilarity....my dear Snooks is possibly
A) ENGAGED to Jianni
and B) Knocked up!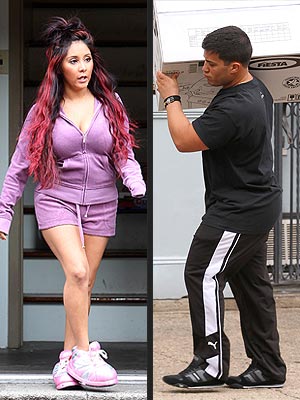 If the rumors are true...any guesses as to how this will affect her and J-Woww's show? If Snooki can't go to Karma and jersey turnpike it with Deena then, again, lez-be honest...I'm not watching.
Linzo says: who am I kidding....I'm totally watching.